Program TSensor - free configuration program for transmitters and transducers



Freeware Configuration program for temperature-humidity-pressure-CO2 transmitters with analog, serial or Ethernet outputs - Pxxxx, Txxxx, Hxxxx ranges.




For WebSensors you can also use web interface to configure your device.

For sensors with analog output communication cable and USB driver for this cable is required.
Features
Driver is installed automatically during installation process if TSensor.
For sensors with RS232, RS485 or Ethernet is not necessary SP003 communication cable or USB driver.
Software on CD  only on request as optional accessory. Software is free for download.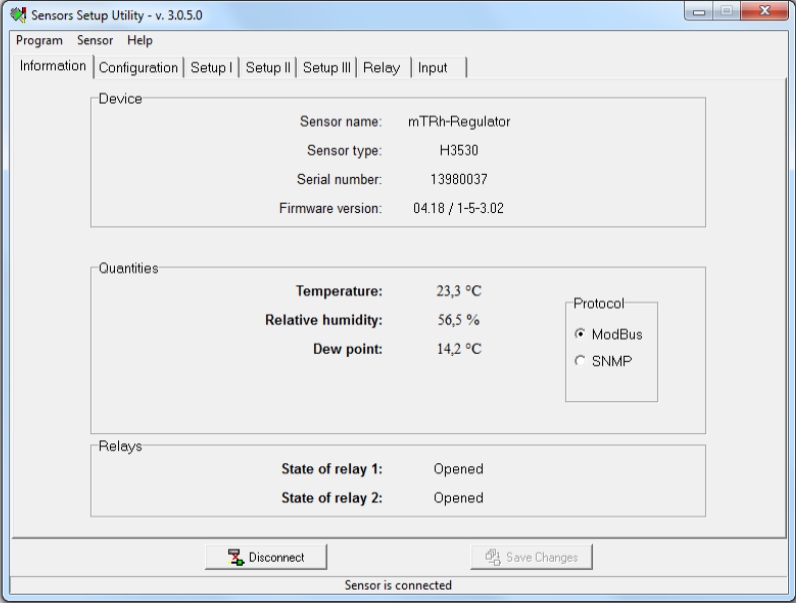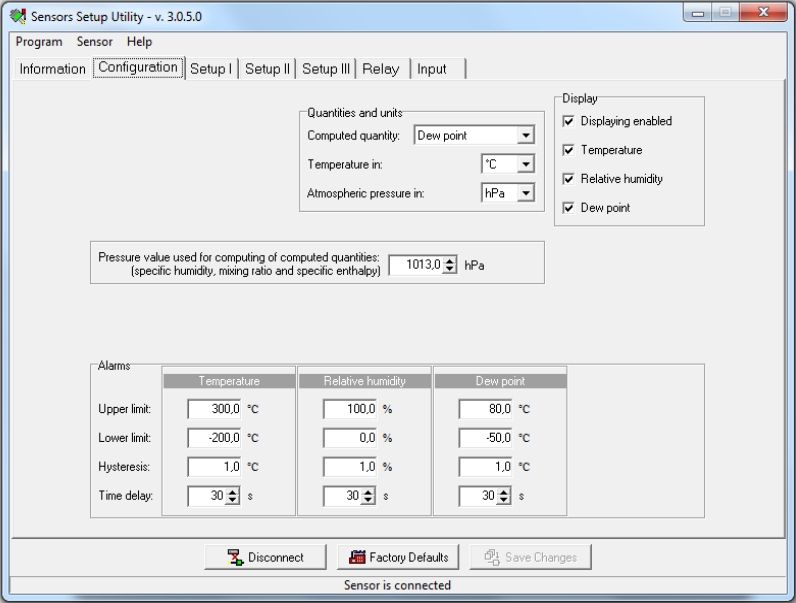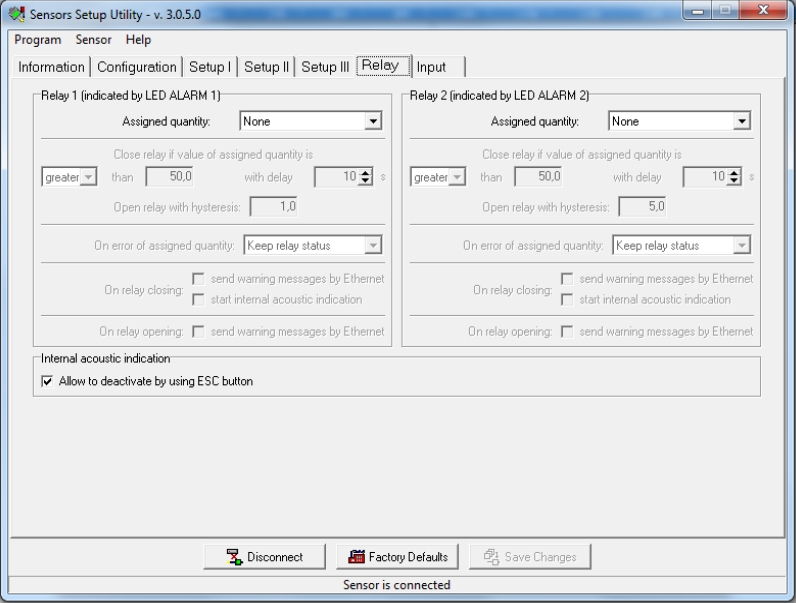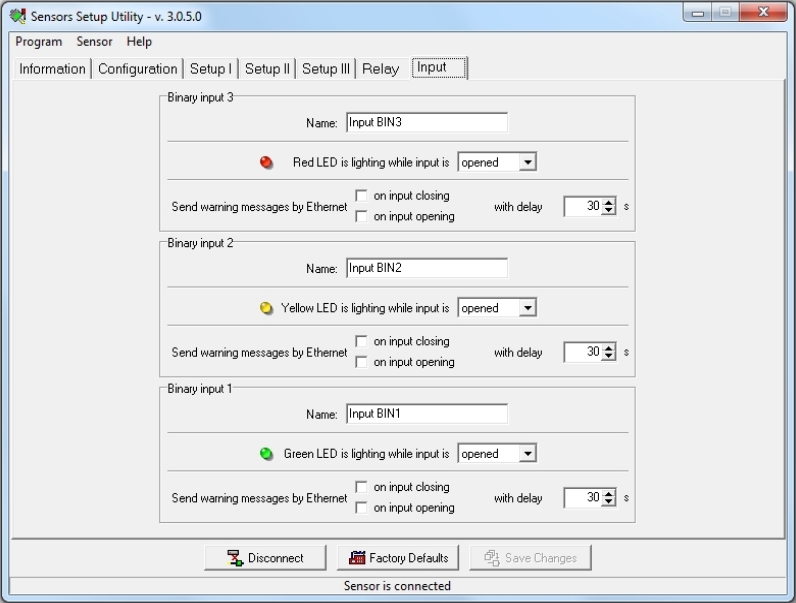 Technical Data
Programs